- LED 625 nm -
232FRC62D3L14
Avez-vous besoin d'une petite LED rouge traversante qui peut émettre un résultat d'éclairage rectangle? Alors celui-ci est né pour vous! Nous avons emballé cette LED rouge 2 * 3 * 2mm avec une LED traversante et une lentille rectangulaire transparente. Comme nous le savons, la lentille LED produira un résultat d'éclairage différent, lorsque la lumière traversera la lentille, il y aura un point lumineux rectangle rouge sur la zone d'éclairage. Les LED 620-630nm sont la longueur d'onde de LED rouge la plus courante, qui peut être largement utilisée dans les applications de différence, telles que les panneaux d'affichage à LED, les indicateurs LED, etc. Avez-vous besoin de LED traversantes petites et lumineuses pour votre projet? Contactez-nous pour plus de détails à ce sujet ~ La qualité ne vous décevra pas.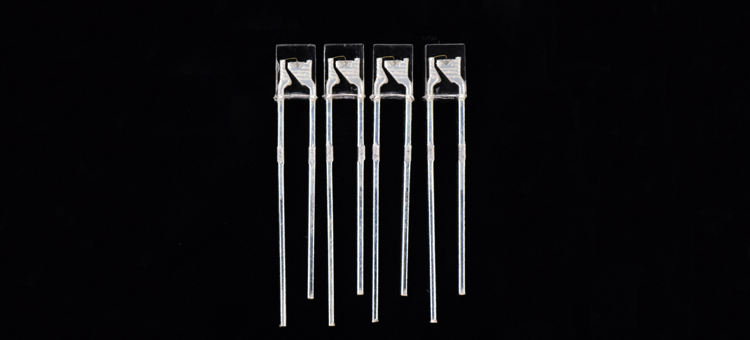 - Size: 2mm*3mm*4mm High

- Pin length: 19mm/17mm

- Color:6 20nm LED

- Type: water clear

- Chip brand:e Epistar




- Different color are available

- Different wavelength are available

- Warranty: 5 Years


- RoHS, REACH, EN62471


- Uniform light output

- Long life-solid state reliability

- Low Power consumption


-Anti UV epoxy resin package


-High temperature resistance
- Paramètres de dimension -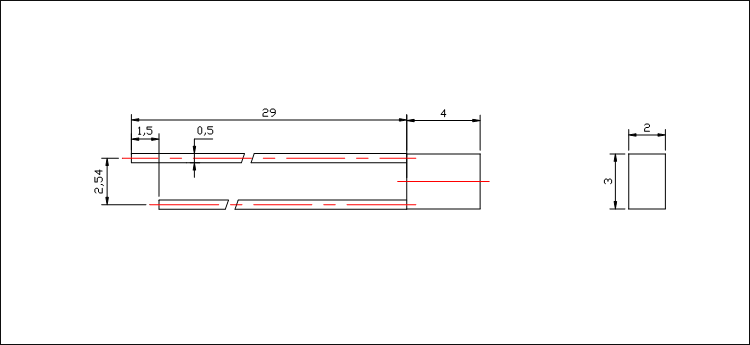 *1. Toutes les dimensions sont en millimètres ; 2. La tolérance est de ± 0,20 mm, sauf indication contraire.
Ces boîtiers sont également disponibles pour la LED bleue traversante, la LED rouge traversante, la LED UV, la LED IR, la LED orange, la LED jaune, etc.

- Émission de la couleur -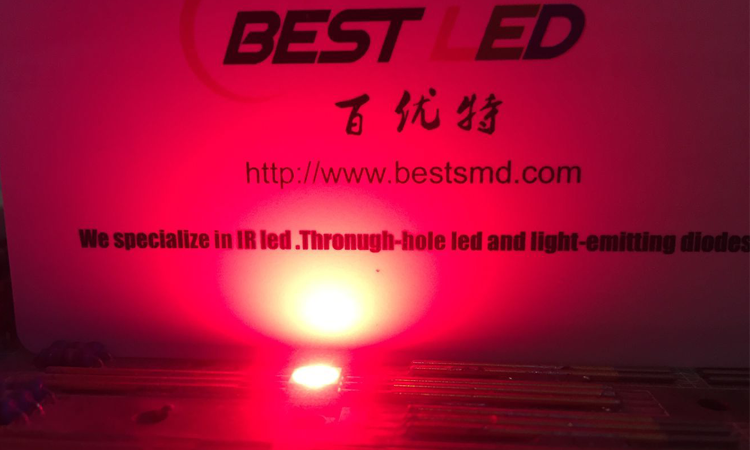 * Les couleurs de la photo ont été prises par l'appareil photo, veuillez prendre la couleur d'émission réelle en standard.
- Paramètres électriques -
Parameter

Symbol

Rating

Power Dissipation

Pd

120mw

Pulse Forward Current

IFP

100mA

Forward Current

IF

60mA

Reverse Voltage

VR

5V

Junction Temperature

Tj

115°C

Operating Tempertature

Topr

-40 - +80°C

Storage Tempertature

Tstg

-40 - +100°C

Soldering Temperature

Tsol

260°C

Electro-Static-Discharge(HBM)

ESD

3000v

Warranty

Time

5Years

Antistatic bag

Piece

1000Bag

*Pulse Forward Current Condition:Duty 1% and Pulse Width=10us.

*Soldering Condition:Soldering condition must be completed with 3 seconds at 260°C
Parameter

Symbol

Min

Typ

Max

Unit

Test Condition

Forward Voltage

VF

1.9

2.0

2.4

V

IF=20mA

Luminous Intensity

IV

2.5

3.5

lm

IF=20mA

5

8

IF=50mA

Peak Wavelength

λP

633

nm

IF=20mA

Dominant Wavelength

λd

620

625

630

nm

IF=20mA

Half Width

Dl

18

nm

IF=20mA

Viewing Half Angle

2q1/2

±60

deg

IF=20mA

Reverse Current

IR

5

uA

VR=5V

*Luminous Intensity is measured by ZWL600.

*2q1/2 is the off-axis angle at which the luminous intensity is half the axial luminous intensity.

*lD is derived from the CIE chromaticity diagram and represents the single wavelength which defines the color of the device.
- Connexion fil d'or -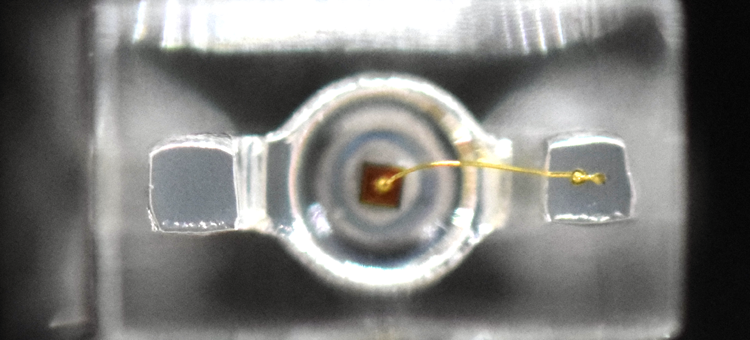 * Afin de conserver chacune des longues durées de vie des LED, l'usine BestLED utilise un fil d'or pur élevé pour la connexion du circuit intérieur
- Emballage -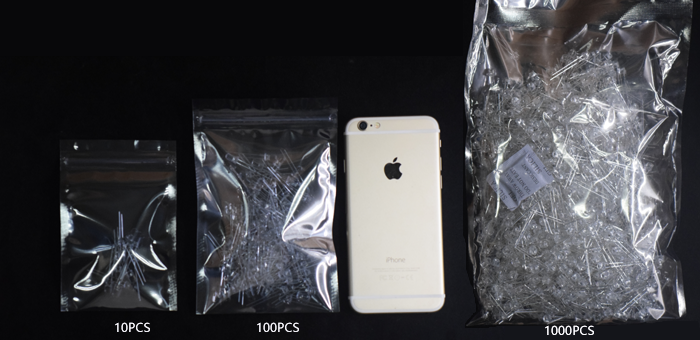 * Nous emballons cette LED avec 1000 pièces dans un sac normalement. Nous pouvons également le conditionner en tant que votre condition.
- Application -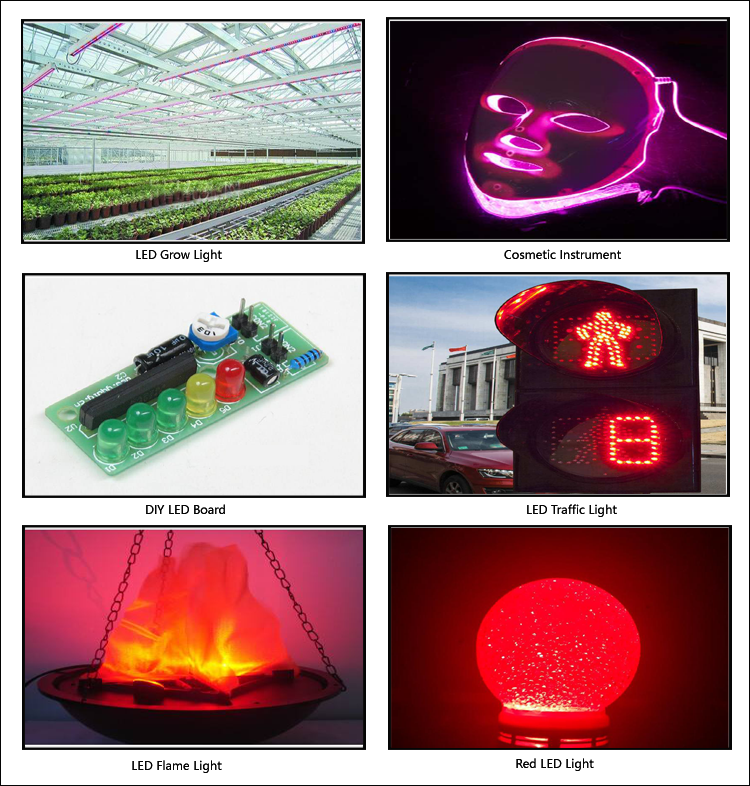 - Production -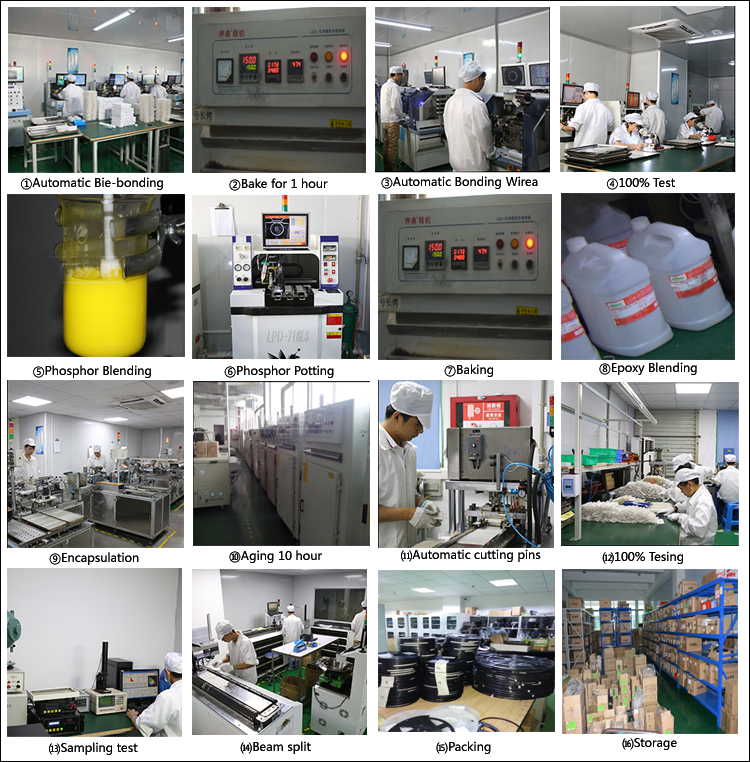 - Utiliser -