- DEL de 810 nm -
132IRC-81L14I150
La LED carrée 810nm est emballée avec une puce LED de taille 355um * 355um. Son courant de travail est de 100 mA et sa tension de 2,0 V. Il appartient aux perles émettrices infrarouges de la série 0.2W. Paquet de patch LED de 134 mm. L'émetteur rouge direct de 1,2 mm d'épaisseur est une diode électroluminescente LED ultra-mince. Sa largeur de produit est de 3 mm et sa hauteur de 4 mm. Il est utilisé dans les produits électroniques à espace restreint. 132IRC-81L14I150 infrarouge à forte explosion rouge. Émetteur, la largeur d'onde est de l'ordre de 50 mm, 810 nm, positive et négative de 10 mm. Avec l'augmentation du courant, la valeur de la longueur d'onde changera, l'intensité du rayonnement augmentera proportionnellement et la température augmentera également. Dans l'application de perles LED enfichables, nous considérons souvent le problème de la décroissance de la lumière causée par la température. Lorsque la température de cristallisation de la LED est basse de 115 degrés, l'intensité de la LED ne sera pas affectée. Les principaux facteurs de la température du cristal des LED proviennent de la température ambiante et de la température de fonctionnement. La température ambiante est censée fonctionner dans la température ambiante actuelle, mais la température de fonctionnement dépend de la valeur du courant de travail de la LED. Dans l'application pratique de l'émetteur infrarouge à LED, afin d'améliorer l'intensité et la distance de la LED, la valeur du courant est souvent utilisée de manière excessive. L'intensité de la LED est maximisée, mais ce type d'application est également une sorte de dommage thermique à la jonction PN du cristal LED. Par conséquent, l'application d'un courant inférieur au courant nominal et le renforcement de la conception de la chaleur du produit sont les fondamentaux pour améliorer la durée de vie des LED. Pour des échantillons gratuits, veuillez contacter le personnel du service client du centre de vente.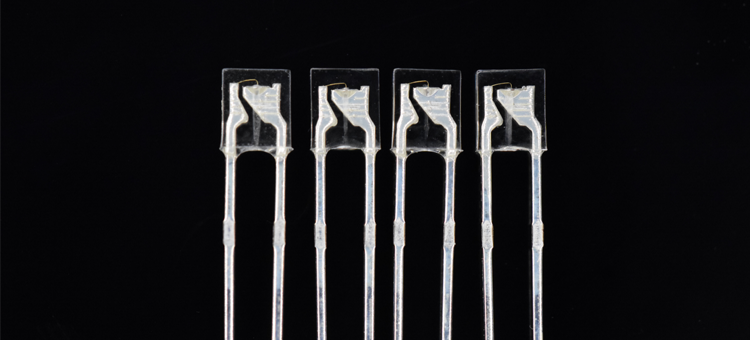 - Size: 1mm*3mm*1mm High

- Pin length:

- Color: 810nm LED

- Type: clear

- Chip brand:e Epistar




- Different color are available

- Different wavelength are available

- Warranty: 5 Years


- RoHS, REACH, EN62471


- Uniform light output

- Long life-solid state reliability

- Low Power consumption


-Anti UV epoxy resin package


-High temperature resistance
- Paramètres de dimension -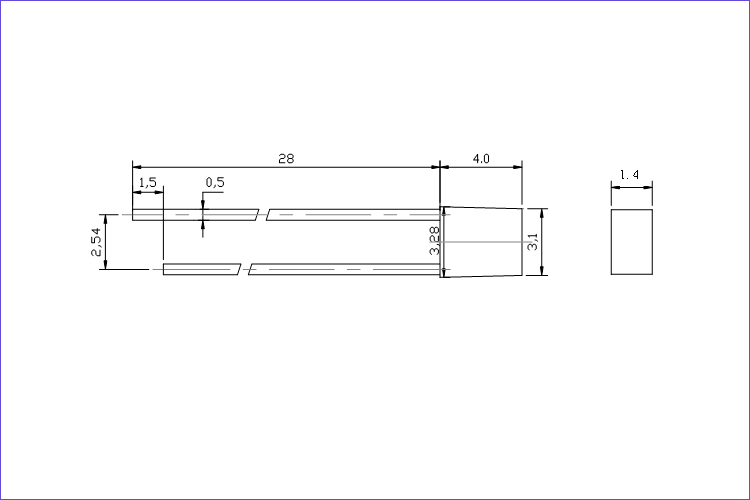 *1. Toutes les dimensions sont en millimètres ; 2. La tolérance est de ± 0,20 mm sauf indication contraire.
Ces boîtiers sont également disponibles pour la LED bleue traversante, la LED rouge traversante, la LED UV, la LED IR, la LED orange, la LED jaune, etc.

- Émission de la couleur -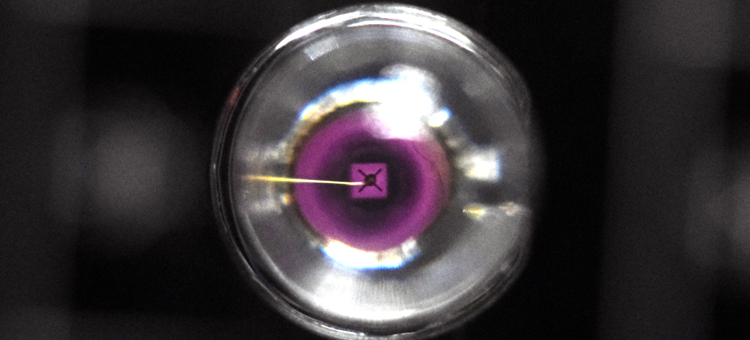 * Les couleurs de la photo ont été prises par l'appareil photo, veuillez prendre la couleur d'émission réelle en standard.
- Paramètres électriques -

Parameter

Symbol

Rating

Power Dissipation

Pd

300mw

Pulse Forward Current

IFP

500mA

Forward Current

IF

150mA

Reverse Voltage

VR

5V

Junction Temperature

Tj

115°C

Operating Tempertature

Topr

-40 - +80°C

Storage Tempertature

Tstg

-40 - +100°C

Soldering Temperature

Tsol

260°C

Electro-Static-Discharge(HBM)

ESD

3000v

Warranty

Time

5Years

Antistatic bag

Piece

1000Bag

*Pulse Forward Current Condition:Duty 1% and Pulse Width=10us.

*Soldering Condition:Soldering condition must be completed with 3 seconds at 260°C
Parameter

Symbol

Min

Typ

Max

Unit

Test Condition

Radiant Intensity

Ee

3

8

mW/sr

IF=20mA

10

20

IF=50mA

25

35

IF=100mA

Viewing Angle

2q1/2

120

deg

IF=100mA

Peak Wavelength

λp

805

810

815

nm

IF=100mA

Spectral Bandwidth

Dl

50

nm

IF=100mA

Forward Voltage

VF

1.3

1.5

1.6

V

IF=20mA

1.4

1.5

1.7

IF=50mA

1.6

1.7

1.9

IF=100mA

Reverse Current

IR

5

uA

VR=5V

*Luminous Intensity is measured by ZWL600.

*2q1/2 is the off-axis angle at which the luminous intensity is half the axial luminous intensity.

*lD is derived from the CIE chromaticity diagram and represents the single wavelength which defines the color of the device.
- Connexion fil d'or -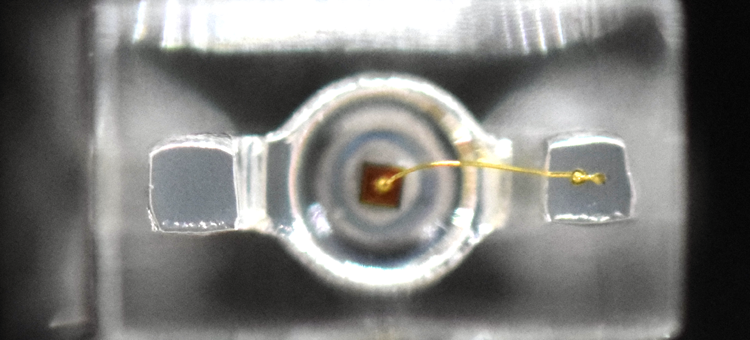 * Afin de conserver chacune des longues durées de vie des LED, l'usine BestLED utilise un fil d'or pur élevé pour la connexion du circuit intérieur
- Emballage -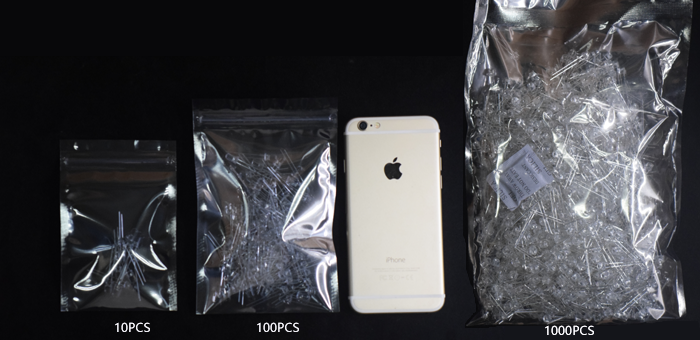 * Nous emballons cette LED avec 1000 pièces dans un sac normalement. Nous pouvons également le conditionner en tant que votre condition.
- Application -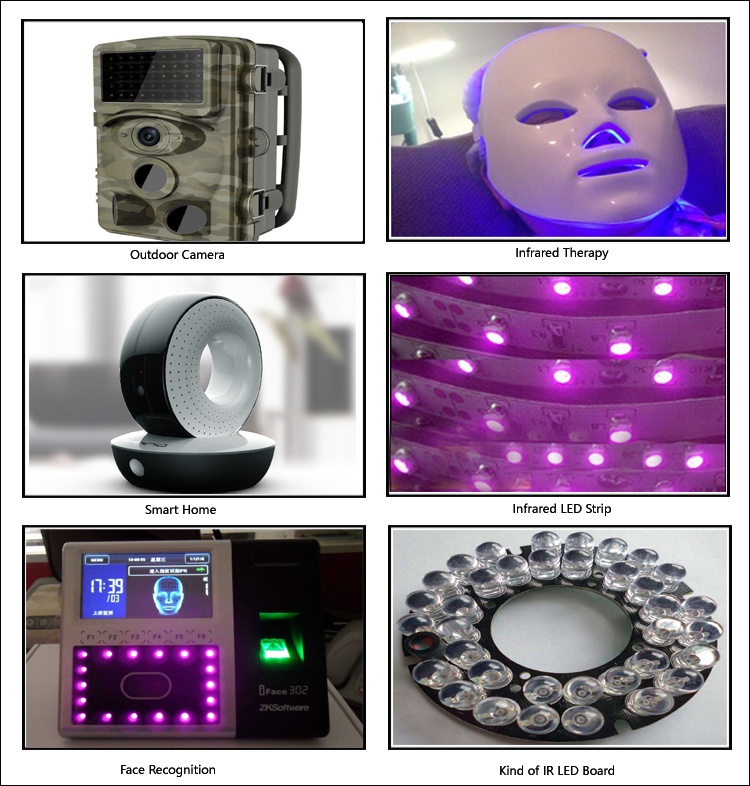 - LED Rectangle associée -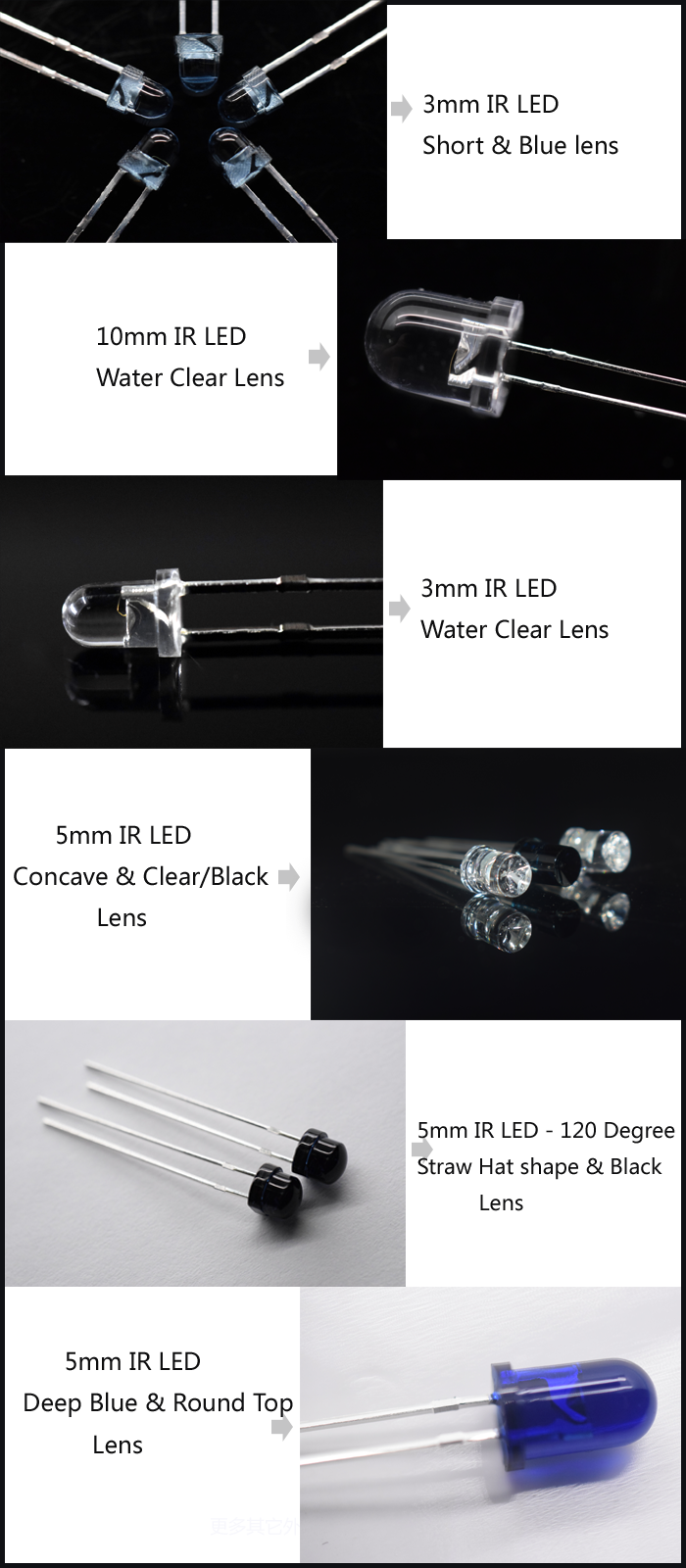 - Production -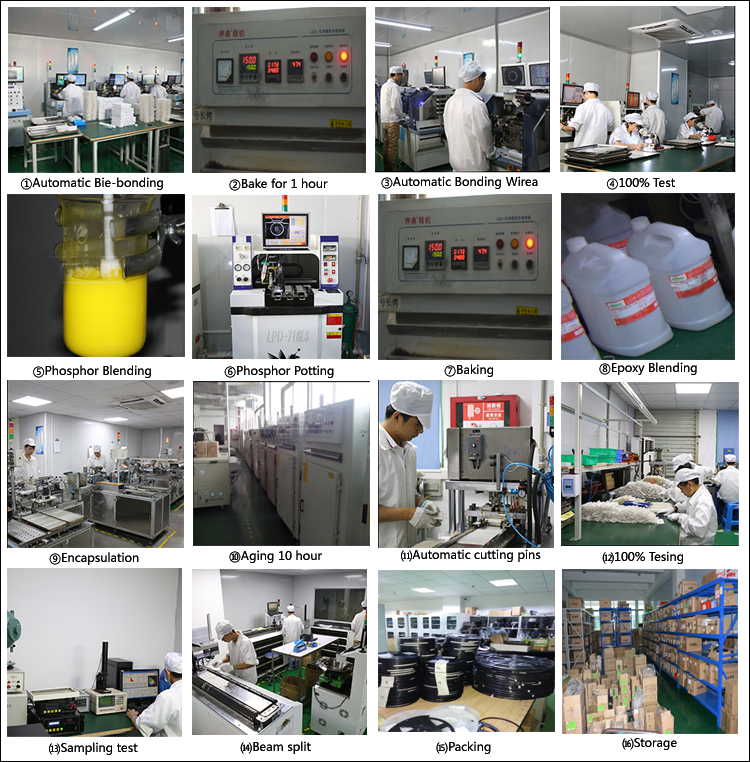 - Utiliser -