- IRLED à trou traversant 940 nm -
Un angle différent produira un résultat d'éclairage différent, la largeur du faisceau plus étroite, la distance de rayonnement plus longue. En revanche, la largeur du faisceau plus large, la plus grande surface d'éclairage. Il existe des types d'angle de vision dans la meilleure usine LED pour votre choix afin que vous puissiez choisir l'un d'entre eux pour votre application. Sur le marché, la plupart des gens utilisent la LED 850 nm ou la LED 940 nm pour la caméra de vision nocturne. Alors vous vous demandez peut-être si la LED 810 nm ne peut pas fonctionner pour cela ? La confiance est que ces LED 810nm peuvent non seulement être utilisées dans un appareil de vision nocturne, mais peuvent également fonctionner mieux que la LED 850nm. Ce qui peut remplacer la LED 850 nm et ajouter la reconnaissance faciale des personnes. Identique à toutes les LED traversantes, ces lampes LED infrarouges 810nm ont également des types de visualisation pour votre choix: LED 5 degrés 810nm, LED 20 degrés 810nm, LED 30 degrés 810nm, LED 60 degrés 810nm, LED 90 degrés 810nm ect. Normalement, la LED 940 nm sera emballée avec une taille de LED à trou traversant de 5 mm ou un autre boîtier LED SMD. Mais pour certains projets, les gens doivent utiliser un objectif plus grand pour augmenter la zone de rayonnement. Avez-vous besoin de LED 810nm à un prix plus compétitif ? Contactez-nous maintenant!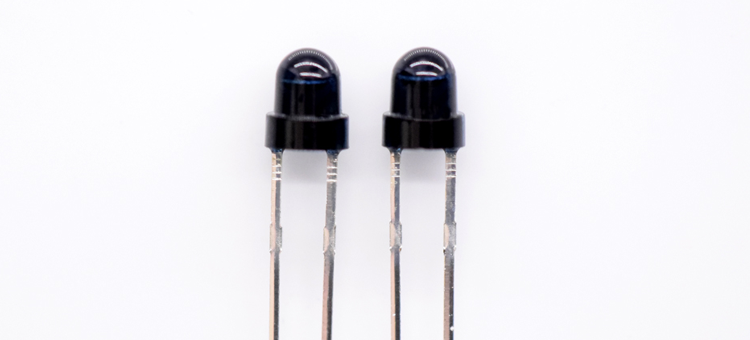 - Size: 3mm*H4.5mm

- Chip Number: 1 chip

- Color: IR Receiver

- Type: black clear

- Chip brand: Tyntek

- 60 degree

- Different color are available

- Different wavelength are available

- Warranty: 5 Years


- RoHS, REACH, EN62471


- Uniform light output

- Long life-solid state reliability

- Low Power consumption


-Anti UV epoxy resin package


-High temperature resistance
- Taille de la LED IR traversante de 3 mm -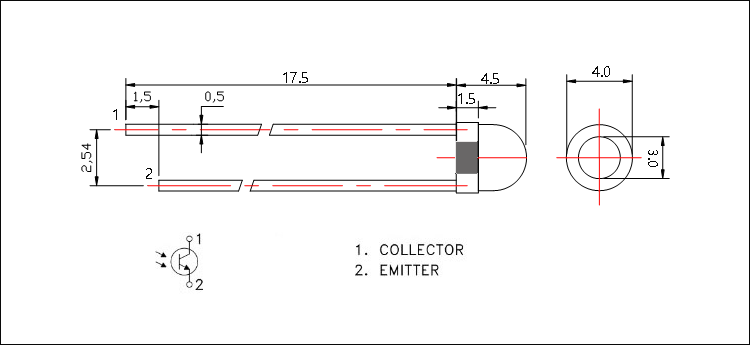 *Ce boîtier est également disponible pour d'autres LED, telles que : LED verte à trou traversant 5 mm, LED UV, LED 660 nm, LED 940 nm, LED bleue traversante 5 mm, LED jaune, LED ambre ect *
- LED IR traversante fonctionnante -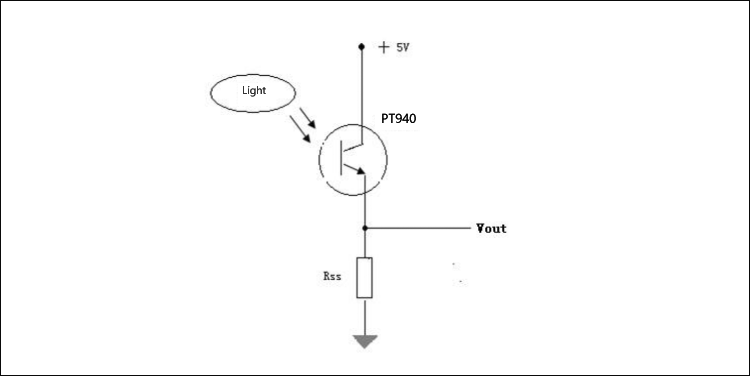 * Les couleurs de la photo ont été prises par l'appareil photo, veuillez prendre la couleur d'émission réelle en standard.
- Paramètre LED IR traversant -
Parameter

Symbol

Min

Typ

Max

Unit

Test Condition

Collector-Emitter Voltage

VCEO

30

V

Emitter-Collector Voltage

VECO

5

V

Collector Dark Current

ICEO

30

nA

VCE=20V

Ee=0mw/cm2

Collector Dark Current

ICEO

150

uA

VCE=70V

Ee=0mw/cm2

On State Collector Current

IC(on)

0.7

4

mA

Ee=1mw/cm2

Vce=5v

Collector-Emitter

Breakdown Voltage

Bvceo

85

V

ICBO=100uA

Ee=0mw/cm2

Emitter-Collector

Breakdown Voltage

Bvceo

8.2

V

IECO=10uA

Collector-Emitter

Saturation Voltage

VCE(sat)

0.3

V

IC=2mA

IB=100uA

Ee=1mw/cm2

Photocurrent 1

IPCE

300

400

uA

Vce=5V

Ee=1mw/cm2

λP=850nm

Photocurrent 2

IPCE

500

600

uA

VCE=5V

Ee=1mw/cm2

λP=940nm

Current gain

hFE

2000

3000

uA

VCE=5V

IC=2mA

Wavelenghth of Peak Sensitivity

λP

940

nm

Range of Spectral Bandwidth

λ0.5

700

1100

nm

Response Time-Rise Time

tR

15

us

Vce=5v

Ic=1mA

RL=1000Ω

Response Time-Fall Time

tF

15

us

Half Sensitivity angle

△λ

±10

deg

Collector-base Capacitance

CCB

8

PF

F=1MHz,VCB=3V
- Connexion fil doré -

* Afin de conserver la longue durée de vie de chacune des LED, l'usine BestLED utilise un fil d'or pur pour la connexion du circuit intérieur

- Emballage LED IR -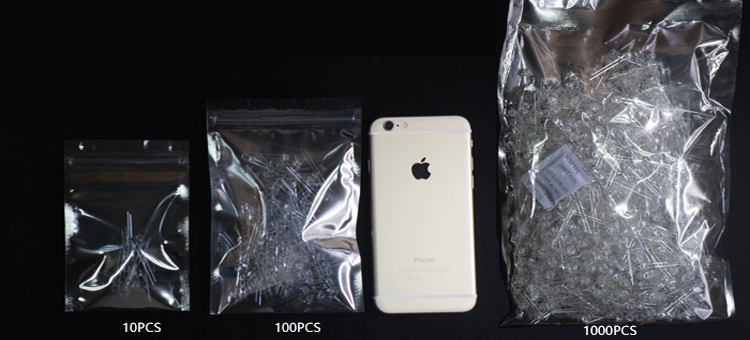 * Nous pouvons emballer cette LED avec n'importe quel nombre de paquets et scotcher ou plier les broches LED selon vos besoins.
- LED infrarouge associée -

- Processus de production -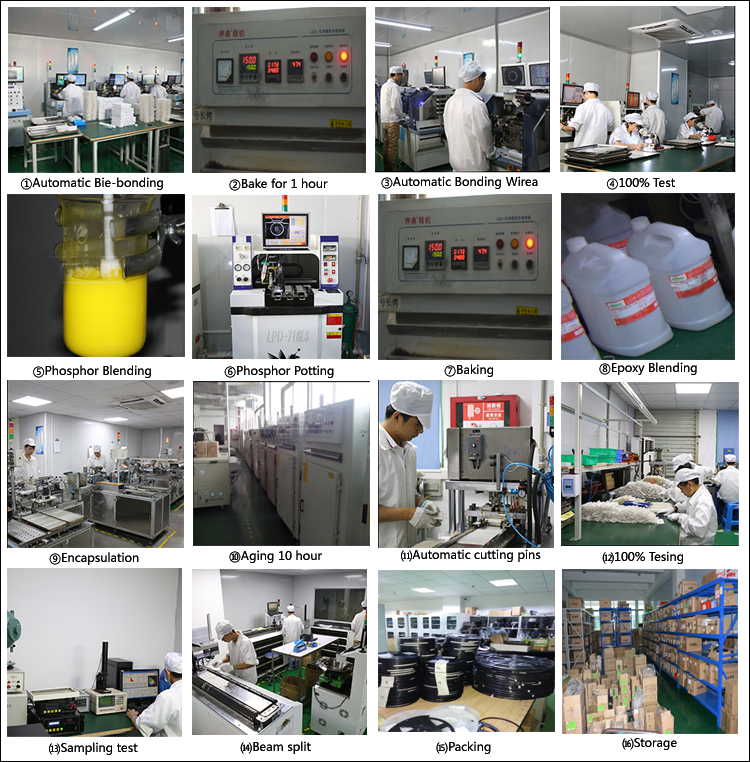 - LED IR traversante -