- 3528 LED RVB -
La LED RGB à 6 broches 3528 est un nouveau type de LED RGB sur le marché. C'est similaire avec le type de LED RVB 5050 commun, qui ont trois broches dans les deux côtés et la taille qui ont la forme d'un triangle non rempli, nous le marquons comme cathode. 3528RGB-6P a été emballé par trois couleurs rouge vert et bleu à l'intérieur. D'autre part, ces étuis sont également parfaits pour d'autres couleurs. C'est pourquoi cet étui fonctionnera parfaitement en tant que LED personnalisée. Vous pouvez nommer la longueur d'onde, puis nous pouvons la produire en tant que votre projet. Pour toutes les LED SMD, il y aura une marque de polarité à la surface du boîtier de la LED SMD. C'est un coin non rempli avec une forme de triangle. Avec cette marque, nous pouvons facilement connaître la polarité de la LED SMD lorsque nous l'utilisons. 3528 RGB-6P marque de polarité cathode, ce qui signifie que le côté en forme de triangle est cathode. Ce qui est très similaire avec 5050 LED RVB. Vous avez vraiment besoin de LED RVB ultra-lumineuses pour votre produit? Essaye celui-là! Différence avec le boîtier noir 3528 RGB LED, qui est le meilleur choix pour l'affichage. Ces 3528 LED RVB avec boîtier blanc ont une luminosité supérieure à celle du noir et sont idéales pour le panneau publicitaire à LED, le rétroéclairage à LED ou les autres projets d'éclairage à LED. La LED RVB SMT 3528 ne contenait pas de contrôleur numérique, vous pouvez donc ajouter un contrôleur sur le circuit pour le contrôler à votre guise. Avec cette LED RVB, votre projet sera définitivement zing!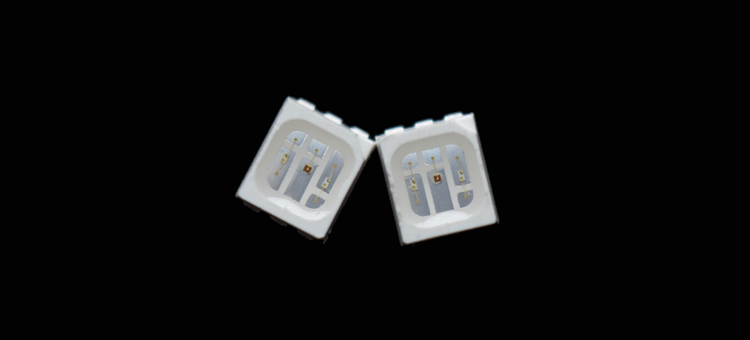 - Size: 3.5*2.8*1.9mm

- Chip Number: 3 chips

- Color: RGB LED

- Type: Surface mount device

- Chip brand: Epistar




- Different color are available

- Different wavelength are available

- Warranty: 5 Years

- RoHS, REACH, EN62471

- Uniform light output

- Long life-solid state reliability

- Low Power consumption

-Anti UV epoxy resin package

-High temperature resistance
- Paramètres de dimension-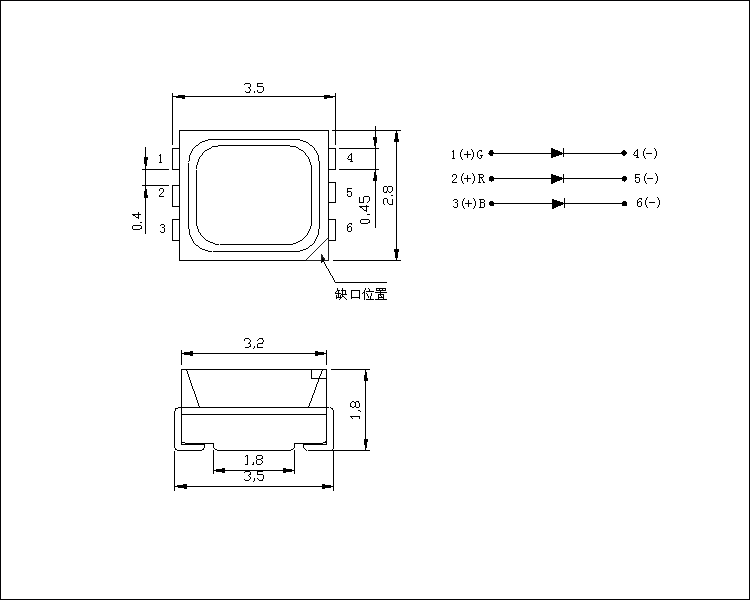 Ces boîtiers à LED SMD sont également disponibles pour les LED IR, UV, Blue SMD, Rouge, SMD, Orange, etc.
- Émission de la couleur -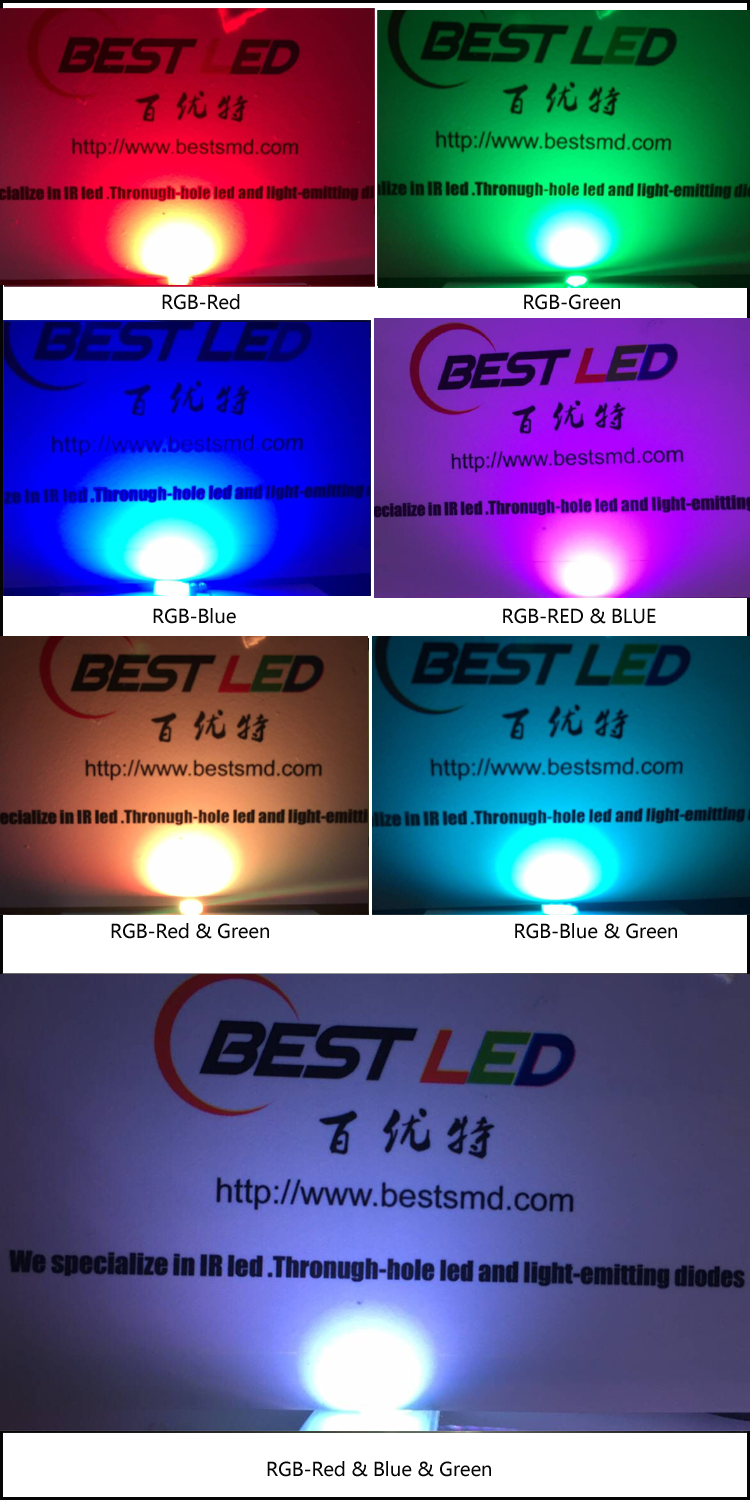 - Paramètres électriques -
Parameter

Symbol

Rating

Unit

red




Green

Blue

Power Dissipation

Pd

75

105

105

mw

Pulse Forward Current

IFP

200

200

200

mA

Forward Current

IF

30

30

30

mA

Reverse Voltage

VR

5

5

5

V

Junction Temperature

Tj

110

°C

Operating Temperature

Topr

-40 ~ +80

°C

Storage Temperature Range

Tstg

-40 ~ +100

°C

Soldering Temperature

Tsol

260

°C

Electro-Static-Discharge(HBM)

ESD

2000

2000

2000

V

Service life under normal conditions

Time

80000

H

Warranty

Time

5

Years

Antistatic

Piece

2000

Back
Caractéristiques optiques et électriques (T c = 25 ℃)

Parameter

Symbol

Min

Typ

Max

Unit

Test Condition

Forward Voltage

Red

VF

1.8

2.0

2.4

V

IF=20mA

Green

3.0

3.4

Blue

3.0

3.4

Luminous Intensity

Red

IV

500

800

mcd

IF=20mA

Green

1800

IF=20mA

Blue

700

IF=20mA

Peak Wavelength

Red

λP

633

nm

IF=20mA

Green

527

Blue

462

*Luminous Intensity is measured by ZWL600.

*q1/2 is the off-axis angle at which the luminous intensity is half the axial luminous intensity.

*lD is derived from the CIE chromaticity diagram and represents the single wavelength which defines the color of the device.
- Plus de 3528 LED RVB -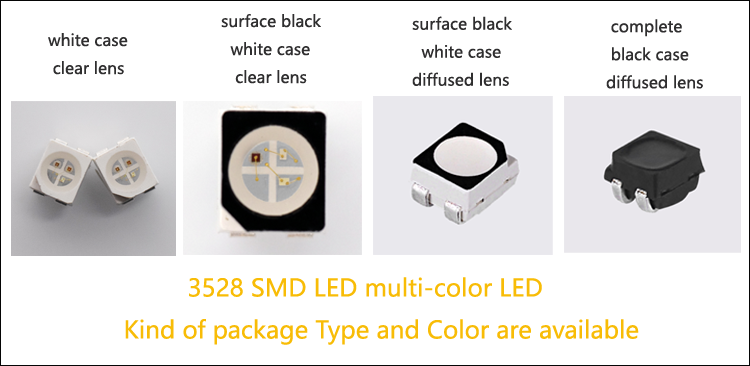 - Connexion de fil d'or -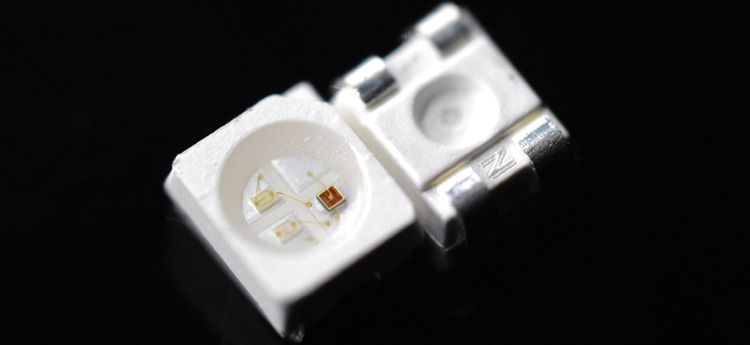 * Afin de préserver la longue durée de vie des LED, le fil d'or pur de l'usine BestLED utilise un circuit de connexion interne
- emballage

* Nous l'emballons avec un emballage sous vide après le scotch comme une bobine
- Application -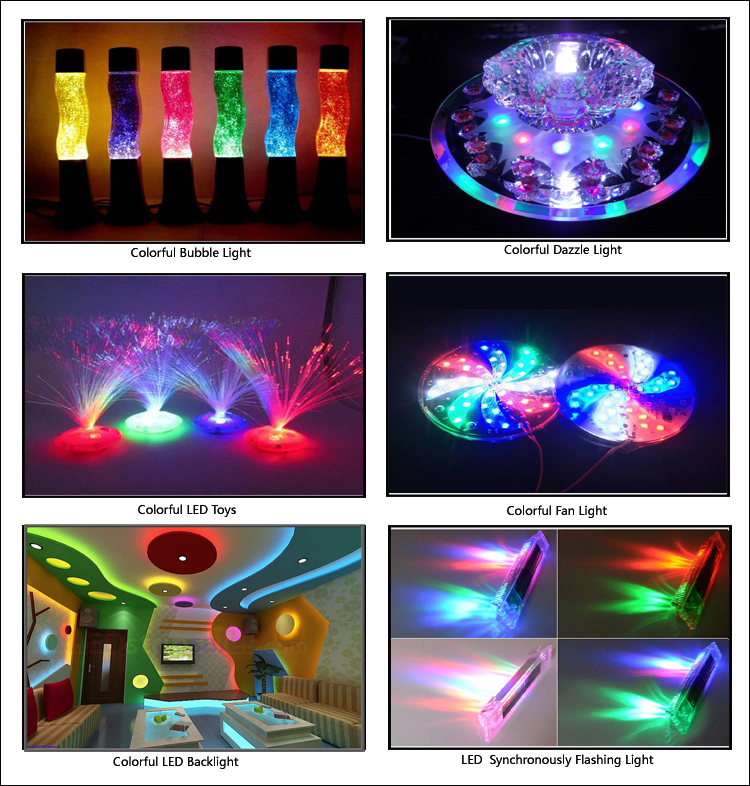 - Production -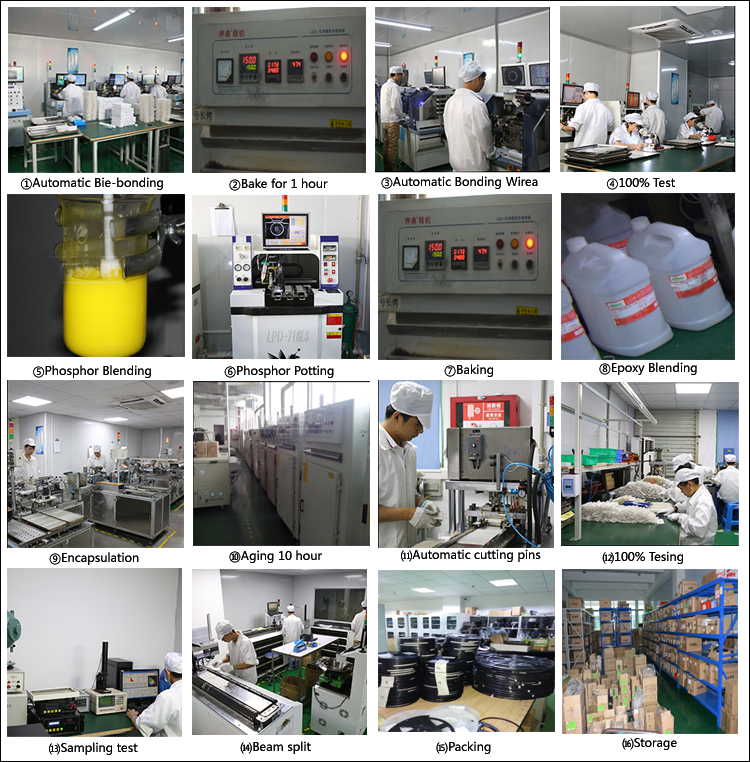 - Utilisation -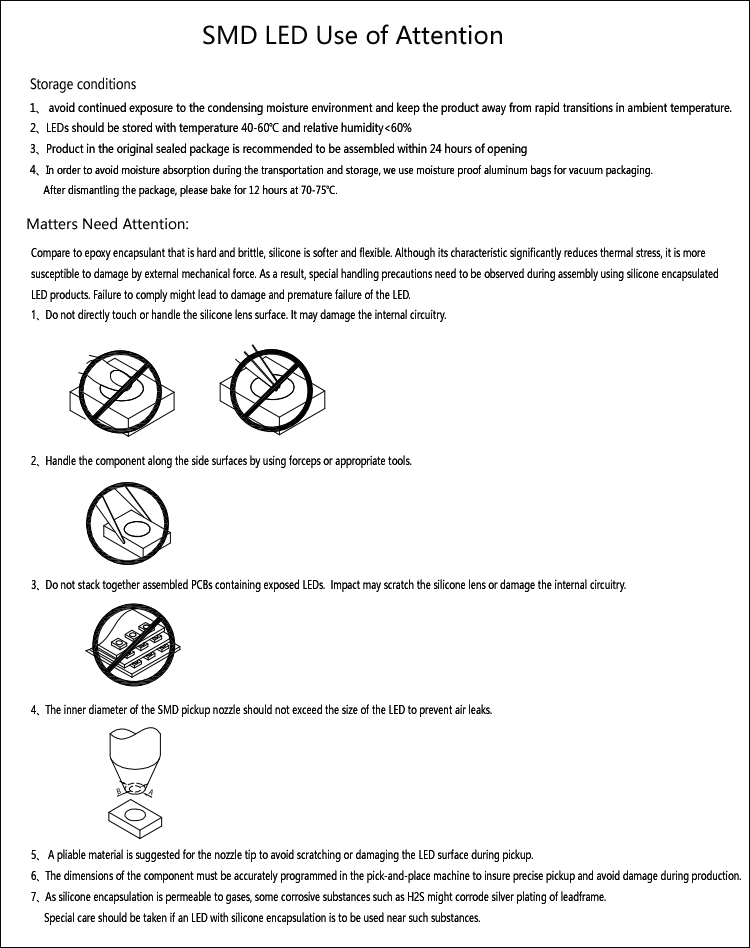 Groupes de Produits : LED personnalisée