- Lampes LED infrarouges -
503FIRC-78L14I100-45A
Les gens penseront que toutes les LED infrarouges ne sont pas visibles à nos yeux humains nus. Mais en fait, la gamme de longueurs d'onde où le rayonnement optique est visible n'a pas de frontières très nettes. Certaines personnes pensent que la plage de longueurs d'onde visibles est de 365 nm à 780 nm. En fait, vous pouvez même voir une tache rouge sombre lorsqu'une LED haute puissance de 940 nm fonctionne. Le rayonnement infrarouge est utilisé dans des applications industrielles, scientifiques, militaires, policières et médicales. Les dispositifs de vision nocturne utilisant un éclairage actif proche infrarouge permettent l'observation d'une personne ou d'un animal sans détecter d'observateur. L'astronomie infrarouge utilise un télescope avec des capteurs pour pénétrer dans les régions spatiales de la poussière, telles que les nuages ​​moléculaires, pour détecter des objets tels que des planètes et pour observer des objets fortement décalés vers le rouge dans l'univers primitif. Les caméras infrarouges à imagerie thermique sont utilisées pour détecter les pertes de chaleur dans les systèmes d'isolation, pour observer les modifications du flux sanguin dans la peau et pour détecter la surchauffe des équipements électriques.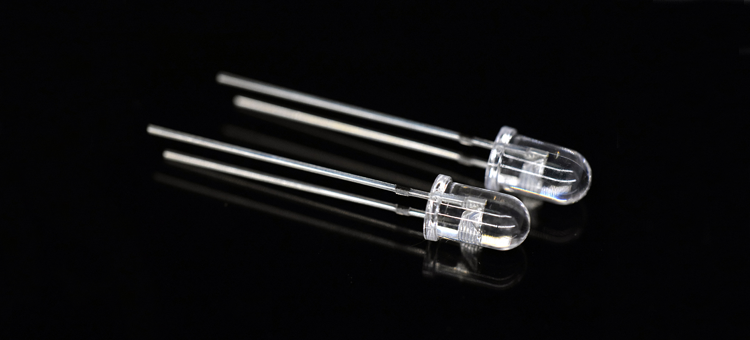 - Size: 5.0*H8.7mm

- Chip Number:1 chip

- Color: 780nm LED

- Type: water clear

- Chip brand: Tyntek

- Different color are available

- Different wavelength are available

- Warranty: 5 Years


- RoHS, REACH, EN62471


- Uniform light output

- Long life-solid state reliability

- Low Power consumption


-Anti UV epoxy resin package


-High temperature resistance
- Taille de la LED traversante de 5 mm -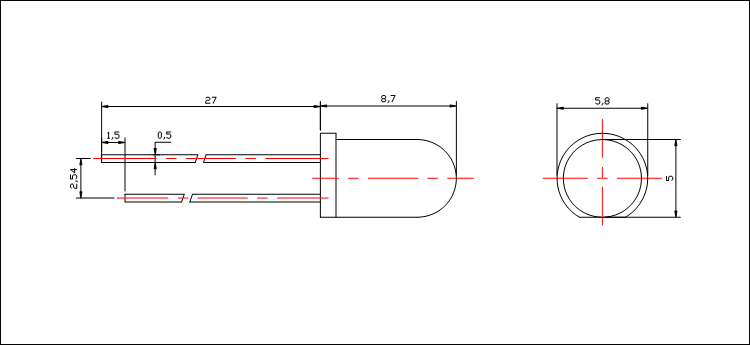 - Radiant LED traversant -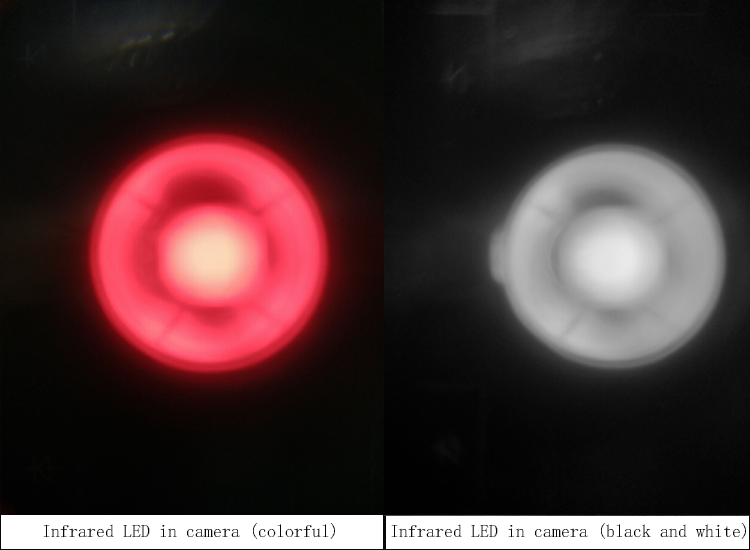 * Les couleurs de la photo ont été prises par l'appareil photo, veuillez prendre la couleur d'émission réelle en standard.
- Paramètres électriques -

Valeurs maximales absolues à Ta = 25 ℃
Parameter

Symbol

Rating

Power Dissipation

Pd

200mw

Pulse Forward Current

IFP

1000mA

Forward Current

IF

100mA

Reverse Voltage

VR

5V

Junction Temperature

Tj

115°C

Operating Tempertature

Topr

-40 - +80°C

Storage Tempertature

Tstg

-40 - +100°C

Soldering Temperature

Tsol

260°C

Electro-Static-Discharge(HBM)

ESD

3000v

Warranty

Time

5Years

Antistatic bag

Piece

1000Back

*Pulse Forward Current Condition:Duty 1% and Pulse Width=10us.

*Soldering Condition:Soldering condition must be completed with 3 seconds at 260°C
Caractéristiques optiques et électriques ( T c = 25 ℃ )
Parameter

Symbol

Min

Typ

Max

Unit

Test Condition

Forward Voltage

VF

1.5

1.6

1.9

V

IF=20mA

1.7

1.9

2.2

V

IF=60mA

1.9

2.0

2.5

V

IF=100mA

Luminous Flux

Φ

0.04

lm

IF=20mA

0.09

lm

IF=60mA

0.13

lm

IF=100mA

Luminous Power

PO

10

20

mw

IF=20mA

35

50

mw

IF=60mA

60

80

mw

IF=100mA

Radiant Intensitye

Ee

70

90

mw/sr

IF=100mA

Peak Wavelength

λP

755

780

785

nm

IF=20mA

Half Width

Dl

25

nm

IF=20mA

Viewing Half Angle

2q1/2

±22

deg

IF=20mA

Reverse Current

IR

5

uA

VR=5V

*Luminous Intensity is measured by ZWL600.

*q1/2 is the off-axis angle at which the luminous intensity is half the axial luminous intensity.

*lD is derived from the CIE chromaticity diagram and represents the single wavelength which defines the color of the device.
- Connexion fil d'or -

* Afin de conserver chacune des longues durées de vie des LED, l'usine BestLED utilise un fil d'or pur élevé pour la connexion du circuit intérieur

- Emballage LED -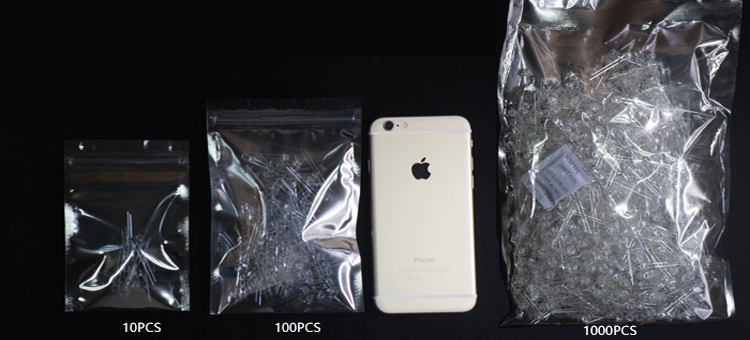 * Nous pouvons emballer cette LED avec n'importe quel nombre de paquets et enregistrer ou plier les broches LED selon vos besoins.
- LED IR associée -

- Processus de production -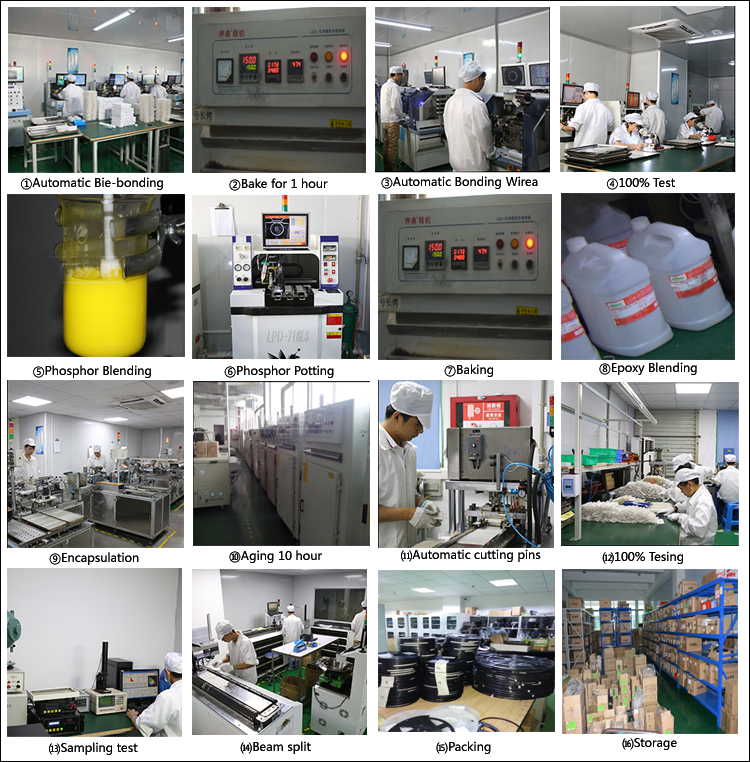 - LED IR à trous traversants -